Anybody still here and/or wheeling?
Inquiring mind from back in the day wants to know.
I unlocked an old NAS and am reminiscing.
Been driving a diesel (OM 642) GC (with Quadra drive II!) for the last 11 years.
Meh: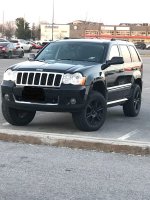 Wondering if anyone is still doing trail runs. Or if there are any trails left.
PS: Not planning to run any trails in the above GC. Something else may be in the works.
[ATTACH type="full"...
Last edited: