apparently the prezident
Club Member
So I got rid of the blazer
... Body was getting really bad, and needed a lot of work.
So I bought this Heep.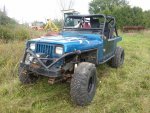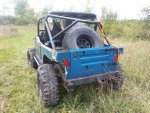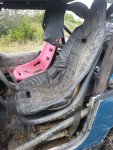 1989 Jeep YJ 2.5 5 speed
D30/D35 4.1:1 gears open front, welded rear.
Previous owner swamped it at North Augusta and put a rod threw the oil pan.
I was given a block that wouldnt turn over as there was a lot of rust in 2 of the cylinders.
So I took a princess...