Administrator
Club Member
Got the fuel cell mounted in the Jeep, need to run the lines next. Not sure exactly what I want to do, though.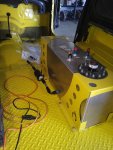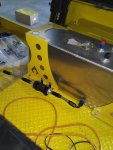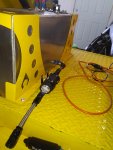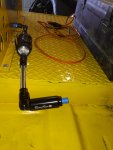 Thoughts:
1. run the pump as shown, parallel to the cell, turn 90* and run the filter behind the seats below the cell. Build a cover for the pump and filter.
2. run hose, mount pump and filter behind seats below the cell...