So i have decided to start a build thread for JP as we are building a full cage for it. This design will be as simple as possible, the plan is to have it done for Rausch Creek.
This is the jeep as it is now, JP had some clutch problems and wasn't able to make for spring fever, those problems are now fixed and now it's time for some protection.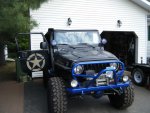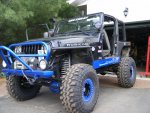 This is with all the fluff...