Well-known member
Club Member
If anyone is interested in a weekend excursion and some very cold camping I'm trying to get a group togeather.
What you will need is:
a good running vehicle
winter camping gear just in case
but most of all a sense of adventure

I'd like to travel to Moosonee and Moose factory this 2021. Just want to know if anyone is interested in this weekend event. Meeting place will be...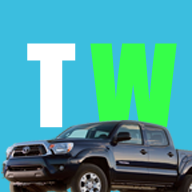 www.tacomaworld.com